Description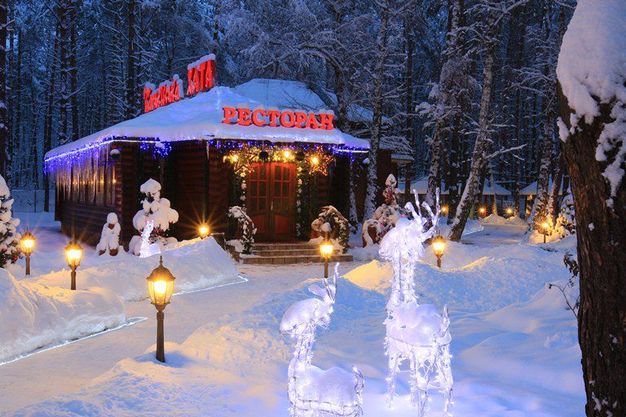 To the eco-restaurant "Batkivska Hata" you come as at home. There is an atmosphere of calm and comfort. Restaurant's owner known all over Ukraine and abroad Mikhaylo Poplavskiy added his love to the interior.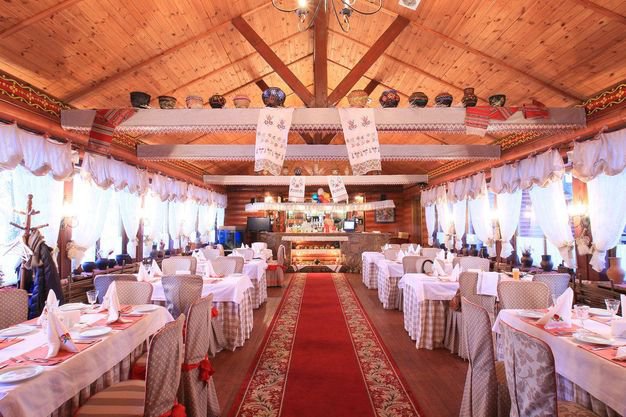 The hall is decorated in an attractive "country" ethno- style, making the image of the rural house. All this gives a sense of freedom and ease. The main thing in interior design is simplicity and closeness to nature. The style of country is defined by comfort and expediency. Ukrainian ornaments, simple furniture and wicker lamps, household items, family pictures on the walls emit touching rural charm. The combination of ancient and modern in the same style creates a cozy house, where the bustle of city life slows its pace. All this raises the feeling of quiet home comfort.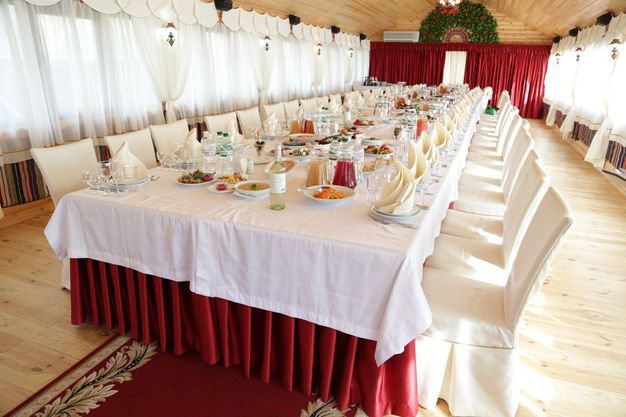 The restaurant has two banquet halls for 70 and 100 people. Wooden tables, benches with soft cushions, embroidered towels on the walls. You smell freshly cut grass, mint, which carpet the floor - and the soul feels so cozy! It seems that you are not in the restaurant, but in the country estate, with good friends or relatives.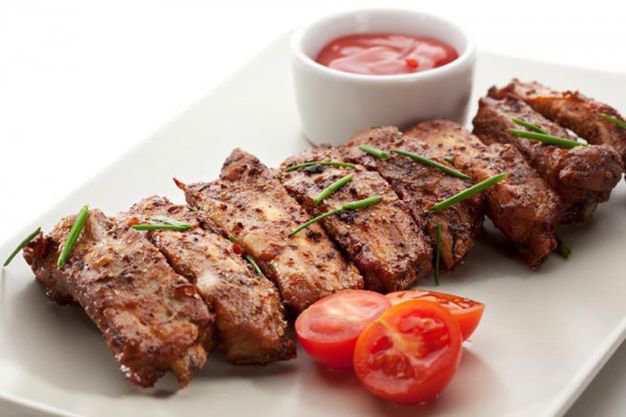 The main feature of the restaurant is exclusive dishes traditionally prepared according to old Ukrainian cuisine recipes which are made exclusively from environmentally friendly components. The restaurant has its own agricultural production, which specially for "Batkіvska Hata" delivers fresh food.