Detailed news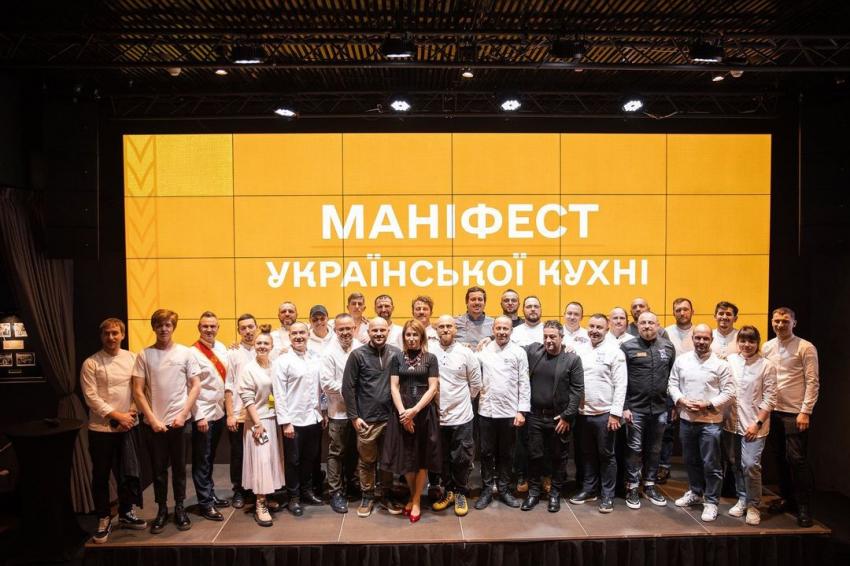 Manifesto of Ukrainian cuisine proclaimed in Ukraine!
On February 7, prominent Ukrainian chefs and government officials officially proclaimed the Manifesto of Ukrainian Cuisine.

It was signed by 30 well-known Ukrainian chefs, including activist and chef Yevhen Klopotenko, judge of "Master Chef" Volodymyr Yaroslavsky, Topot project founder Ihor Mezentsev and many others.
We publish the full text of the Manifesto of Ukrainian Cuisine, published by the State Agency for Tourism Development.
MANIFESTO OF UKRAINIAN CUISINE
We are a generation of Ukrainian chefs. And we have something to say. Responding to the call of the Ukrainian authorities, we wrote this Manifesto for all those who want to see Ukraine on the gastronomic map of the world, who seek to respect national culinary traditions and give them new life. Ukrainian cuisine is still little studied, but has great potential to be among the best cuisines in the world. And all we together must help her in this.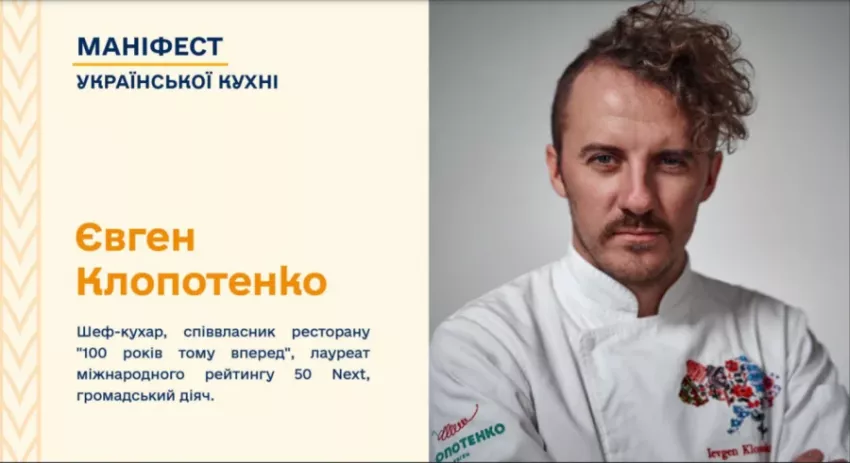 1
We define Ukrainian cuisine as an integral part of national identity, a component of Ukrainian culture and life. The cultural peculiarities of our people are hidden in food, methods of its preparation and components of dishes. Ukrainian cuisine is based on traditional dishes, but does not shy away from modernity. This is the cuisine of our ancestors, a centuries-old heritage of recipes and techniques, and at the same time it is a cuisine that easily accepts global challenges and meets modern trends. These are dishes that vary from region to region, but remain recognizable in all parts of the country. This is a cuisine that gives every Ukrainian a valuable feeling - "I'm home".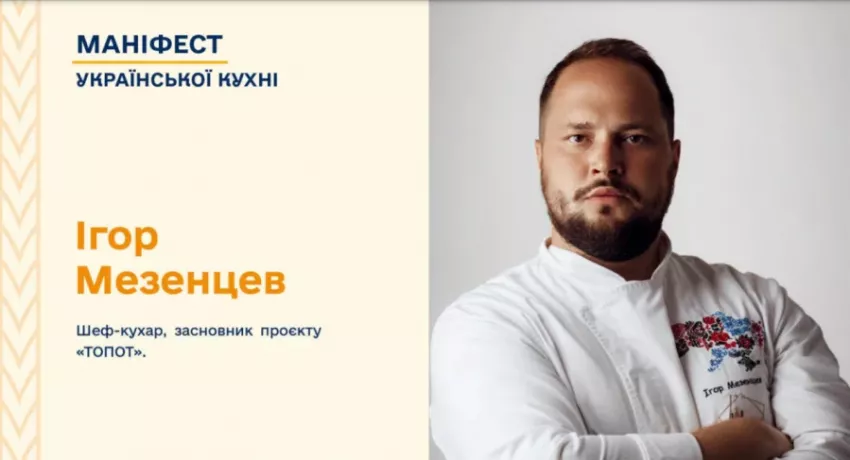 2
Ukrainian cuisine (as well as the most famous cuisines in the world) is unique for its local products, which give chernozem special properties. Their naturalness, environmental friendliness and quality. We appreciate Ukrainian products and we are sure that they are worthy of attention. This is the foundation on which we build national gastronomy. That's why we take Ukrainian products and create dishes based on fine dining level, also comfort level and streetfood. We work with our own fermentation, produce unique drinks, cook cheeses and bake bread according to our own technologies, experiment with plant varieties.
3
We support craft farms and private farmers who have set themselves the goal of growing organic and environmentally friendly products. Our common mission is to promote their development through cooperation, consulting and requests for cultivation of products necessary for the modern gastronomic market of Ukraine. We believe that the result of such interaction will allow more and more catering establishments to switch to local products without losing quality.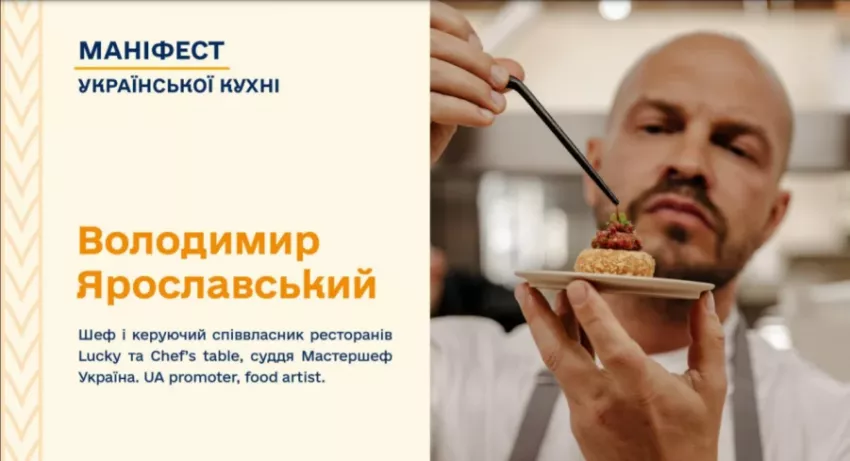 4
We agreed that Ukrainian cuisine, although intertwined and influenced by the Soviet era, is not identical in its philosophy with that of the USSR. The dishes created in that period were prepared with approaches that did not take into account the cultural characteristics of our people, its traditions, techniques of food processing. That is why we share Ukrainian cuisine separately and the cuisine and dishes of the former Soviet Union in order to get a full-fledged and original, independent gastronomic culture in the future. In our quest for the revival of Ukrainian cuisine, we rely on the work of Ivan Kotlyarevsky, Zinovia Klynovetskaya, Olga Franko, Mykola Markevich, Daria Tsvek, Lydia Artyukh and others. We respect the values ​​of all Ukrainians, but emphasize the need to create a new, unique Ukrainian gastronomic path.
5
We are convinced that Ukraine must tell its unique story to the gastronomic world. About the struggle for freedom and independence. About self-awareness and return to historical sources. About the history of the combination of tastes, the identity of each region and their synergy. About Polissya (berries, game and mushrooms), Carpathians (cheeses, corn, mushrooms), Black Sea region and Bessarabia (fish, seafood, wines, fruits and vegetables), Steppe (cereals and groats), Central Ukraine (cereals, kvass and pickles), Slobozhanshchyna (game and wrinkle mushrooms) and Galicia, which united the culinary traditions of different peoples. About Transcarpathian brynza and southern sun watermelon, Podolsk cabbage and Polissya kulish, Dnieper fish and verguny with Donetsk sour cream, Galician coffee and beet kvass, Myrhorod lard, fruit distillate, honey and beekeeping products, Zinkiv sausage and Poltava dumplings.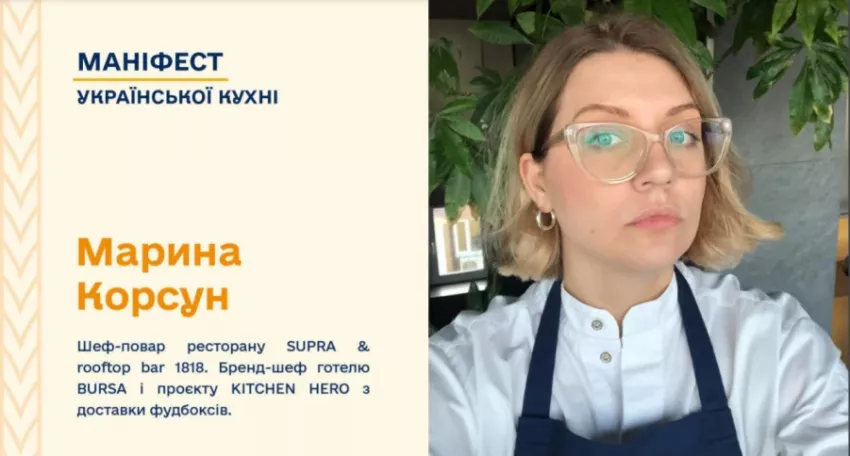 6
We consider the cuisine of nationalities and ethnic groups living in Ukraine to be an integral part of Ukrainian gastronomy.
7
We call on all Ukrainian chefs to unite and create a full-fledged Ukrainian gastronomy community built on mutual respect and support. It is time to become not competitors, but colleagues who will together raise the level of Ukrainian gastronomy. Joint research, called dinners, creative activities and the creation of a common positive professional environment will make everyone stronger.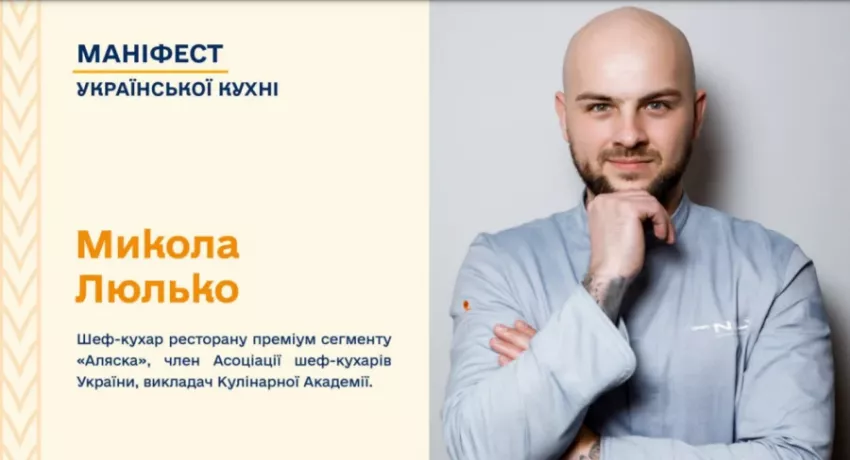 8
We are convinced that our country should take its place on the map of gastrotourism. To this end, we propose to identify priority regions and tourist areas, work on the development of tourist infrastructure and promotion of Ukrainian products abroad, involving the authoritative international community in disseminating information about Ukrainian gastronomy.
9
We believe that on the basis of traditions, modern techniques and local products it is possible to restore the identity of Ukrainian cuisine, so that in 10 years it will have a clear original concept that will distinguish it from other cuisines in the world. Today we are developing Ukrainian cuisine inside the country to teach the nation to understand it, preserve and diversify knowledge about it.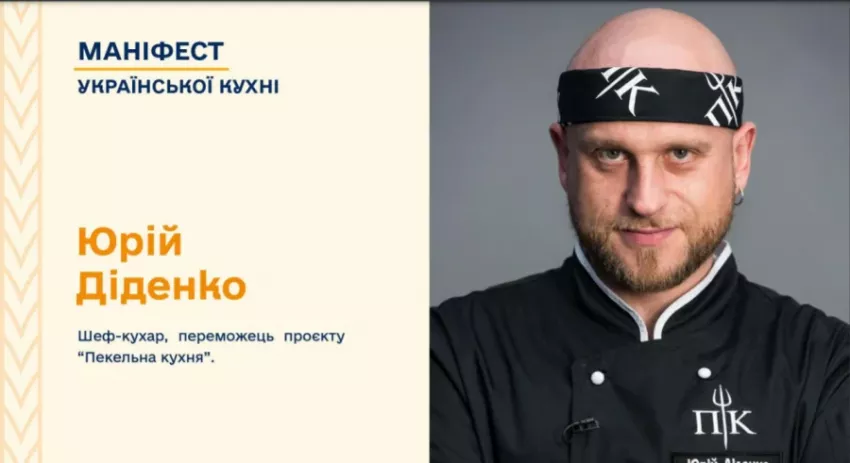 10
We believe that the following steps will give Ukrainian cuisine a voice and make Ukraine and its gastronomy interesting and valuable for the world:
Revival and preservation of recipes, techniques, technologies of Ukrainian cuisine for future generations;
Training of a new generation of chefs and passing on knowledge of Ukrainian cuisine to them;
Promotion of Ukrainian cuisine among restaurateurs and investors;
Support for local farmers and assistance in their development;
Compliance with the principles of sustainability and no waste approach;
Promoting the creation of an effective strategy for the development of domestic and inbound gastrotourism;
Participation in international gastropods and collaborations with world chefs to promote Ukraine in the world.
Source: https://life.nv.ua